JPDocu School of Technical Writing is a training company passionate about technical writing, software documentation, APIs documentation, information architecture, and DITA XML, and helping our students get started and quickly advance in their Technical Writer career.
Our Technical Writing courses are taught as a part of the University courses on Technical Communications at several universities in Europe, as well as a part of the onboarding for new technical writers for many of the best software development companies.
We shape the next generation of technical writers and information developers, by providing them with simple-to-follow and practical, hands-on experiences with technical writing.
Learning technical writing is easy - after all, it's just plain docu!

Our mission

Nowadays everyone talks about the professions of the future. People are scared that they are not prepared for the needs of the future of work. We believe that change is not to be feared. We believe that with the proper training, education, and practical experience, our customers will be ready to meet the future joyfully. The best way to concur this fear is by studying and learning.
JPDocu School of Technical Writing transforms this fear into practical knowledge, getting people ready for the job of the future - Technical Writing.
Taking our courses online allows us to reach all of you across the globe!
Our Vision
JPDocu School of Technical Writing is here to deliver top-quality learning courses and training. Our focus is both on online e-learning and on-site training. We bring our courses to the world using various training platforms and interactions with our students.
Contacts

JPDocu Services LTD
Sofia, Bulgaria
bul. Tzar Boris III, N73, apt. G2
VAT ID: BG205609103
email: [email protected]
Partners

Get certified with TCTrainNet, the international online training and certification program for technical writers in English. Developed by recognized leaders from the industry and the academic world, TCTrainNet offers comprehensive curricula and course material that comply with the tekom Competence Framework.
It offers two types of courses at two course levels, both of which get you prepared for the international certification "Technical Communicator (tekom)". Benefit from TCTrainNet: Expand your skills, enhance your expertise, prepare for new job opportunities or provide your staff with state-of-the-art training.

Syncro Soft is a privately held software company founded in 1998 with a large area of expertise in XML technologies and single-source publishing. The main product, Oxygen XML Editor, provides the best coverage of today's XML technologies. It complies with the established standards released by W3C and other organizations and enhances the productivity of developers and content authors through an intuitive and innovative XML IDE. Syncro Soft is a member of the W3C.

Technical Communications and Localization (TCLoc) online master's degree
TCLoc was developed at the University of Strasbourg, a world-renowned French university at the crossroads of Europe. the TCLoc Master's program consists of distance learning seminars and two on-campus meetings scheduled over the course of the academic year.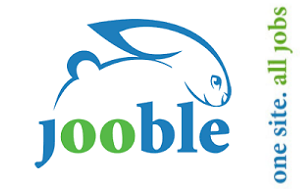 What do you do when you need to find some information on the Internet? That's right, you use search engines such as Google, Bing, or Yahoo! Jooble is the same search engine with a small difference: it's designed for a job search. Its search engine enables you to search for jobs on the major job boards and career sites across USA.
Jooble automatically filters out duplicated jobs, so similar jobs, posted on several career sites, are shown as a single one. Jooble finds relevant jobs in a few seconds and saves your time.

InVideo is the most comprehensive online video creation platform to create video ads, promo videos, social media videos, and more. InVideo comes power-packed with an extensive library of 3000+ templates, a full-fledged editor, millions of stock videos and images, effects, and more.
4.8 Stars on G2 Crowd Easiest video creation platform as per G2 CROWD,

4.9 Stars on Product Hunt #1 Product of the week and month on Product Hunt,
With 150K users from 150+ countries, we are just getting started.

Interesting facts
The number of students who have taken JPDocu School of Technical Writing training courses online and in the class: more than 43K+.
Number of countries where JPDocu students live: 107+