About Us

JPDocu Services - School of Technical Writing is a training company that is passionate for user assistance, technical communications and making it a positive user experience.

Our focus is on:
e-learning standalone courses development and distribution
on-line instructor led training courses, delivered globally
on-site instructor led training courses, in Bulgaria and Europe
Learning technical writing is easy - after all, it's just plain docu!

Our mission
Nowadays everyone talks about the professions of the future. People are scared that they are not prepared for the needs of the future of work. We believe that change is not be feared of. We believe that with the proper training, education and practical experience, our customers will be ready to meet the future with joy. The best way to concur this fear is by studying and learning.
JPDocu School of Technical Writing transforms this fear into practical knowledge, getting people ready for the job of the future - Technical Writing.
Taking our courses online allows us to reach all of you across the globe!
Our Vision
JPDocu School of Technical Writing is here to deliver top quality e-learning courses and training. Our focus is both on online e-learning and on-site training. We bring our courses to the world using various training platforms and interactions with our students.
Interesting facts
Number of students who have taken JPDocu School of Technical Writing training courses online and in the class: more than 2500.
Number of countries where JPDocu students live: 102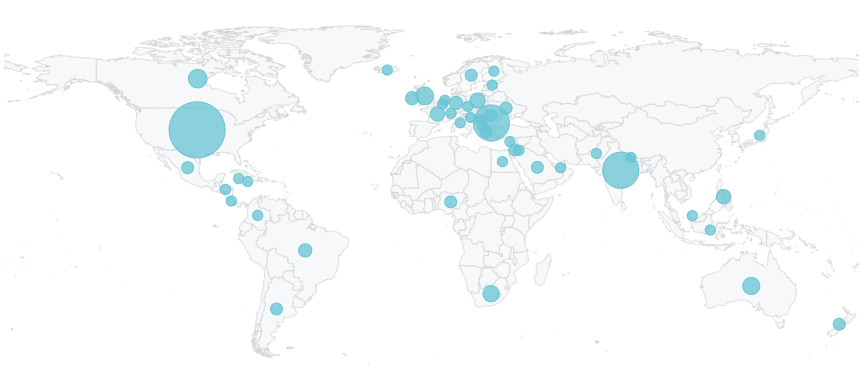 Contacts
JPDocu Services LTD
Sofia, Bulgaria
[email protected]
VAT ID: BG205609103

Verification of a Certificate
You can request validation of the validity of a certificate issued by JPDocu here.
Partners

Get certified with TCTrainNet, the international online training and certification program for technical writers in English. Developed by recognized leaders from the industry and the academic world, TCTrainNet offers comprehensive curricula and course material that comply with the tekom Competence Framework.
It offers two types of courses at two course levels, both of which get you prepared for the international certification "Technical Communicator (tekom)". Benefit from TCTrainNet: Expand your skills, enhance your expertise, prepare for new job opportunities or provide your staff with state-of-the-art training.

Syncro Soft is a privately held software company founded in 1998 with a large area of expertise in XML technologies and single-source publishing. The main product, Oxygen XML Editor, provides the best coverage of today's XML technologies. It complies with the established standards released by W3C and other organisations and enhances the productivity of developers and content authors through an intuitive and innovative XML IDE. Syncro Soft is a member of the W3C.